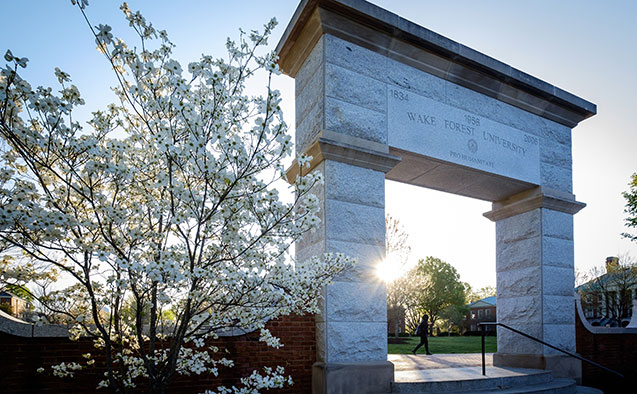 Our Mission to R.I.D.E.
Our Diversity, Equity, and Inclusion Mission is to facilitate and foster a campus community that centers on inclusivity and belonging.
Our Vision to R.I.D.E.
Cultivate Learning Opportunities that Foster Intersectional Awareness and Understanding | Wake Forest University students, staff, and faculty will engage in curricular and co-curricular programs and initiatives that facilitate their capacity to explore, understand, and operationalize a broad range of concepts, experiences, perspectives, and opinions through a diversity, equity, and inclusion lens.
Empower All Academic and Administrative Units to Become More Inclusive | Wake Forest University colleagues will be presented with opportunities, resources, and materials to help them plan and evaluate their diversity and inclusion practices in using methods and "best practices" that directly contribute to the University's mission towards a more diverse and inclusive learning and working community.
Strive for Intentionally Equitable Policies | Wake Forest University stakeholders will be able to identify, develop, and review policies that promote equity, diversity, and inclusion across academic, administrative, support, and logistical units.
Recent Updates
January 13, 2022: To advance the University's Strategic Framework process, five working groups have begun exploring opportunities within the areas of emphasis announced by President Susan R. Wente on December 15. By design, the working group topics may support multiple thematic goals of the Strategic Framework.
---
Office of Diversity & Inclusion
For more information about diversity and inclusion at Wake Forest, please see the Office of Diversity and Inclusion's website.